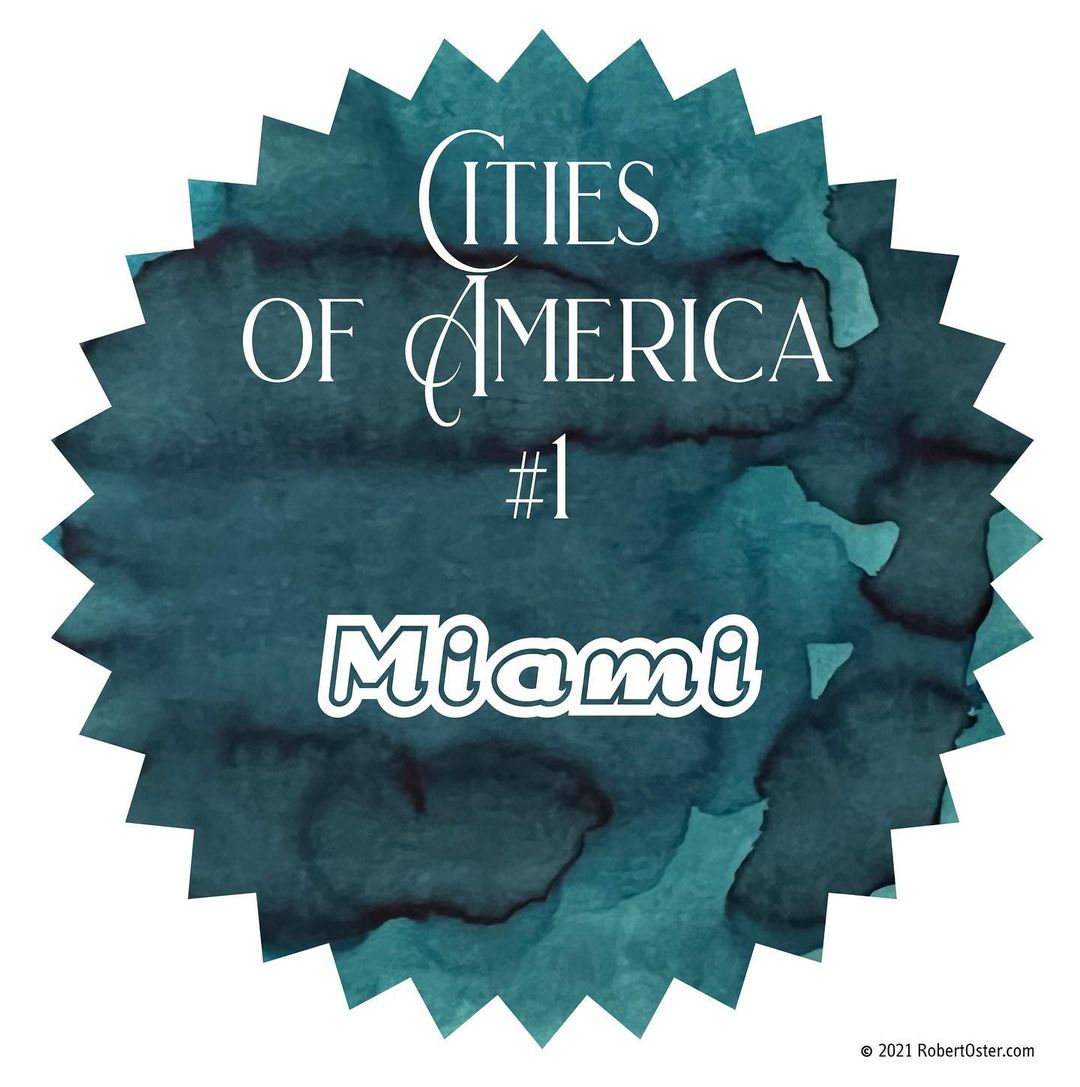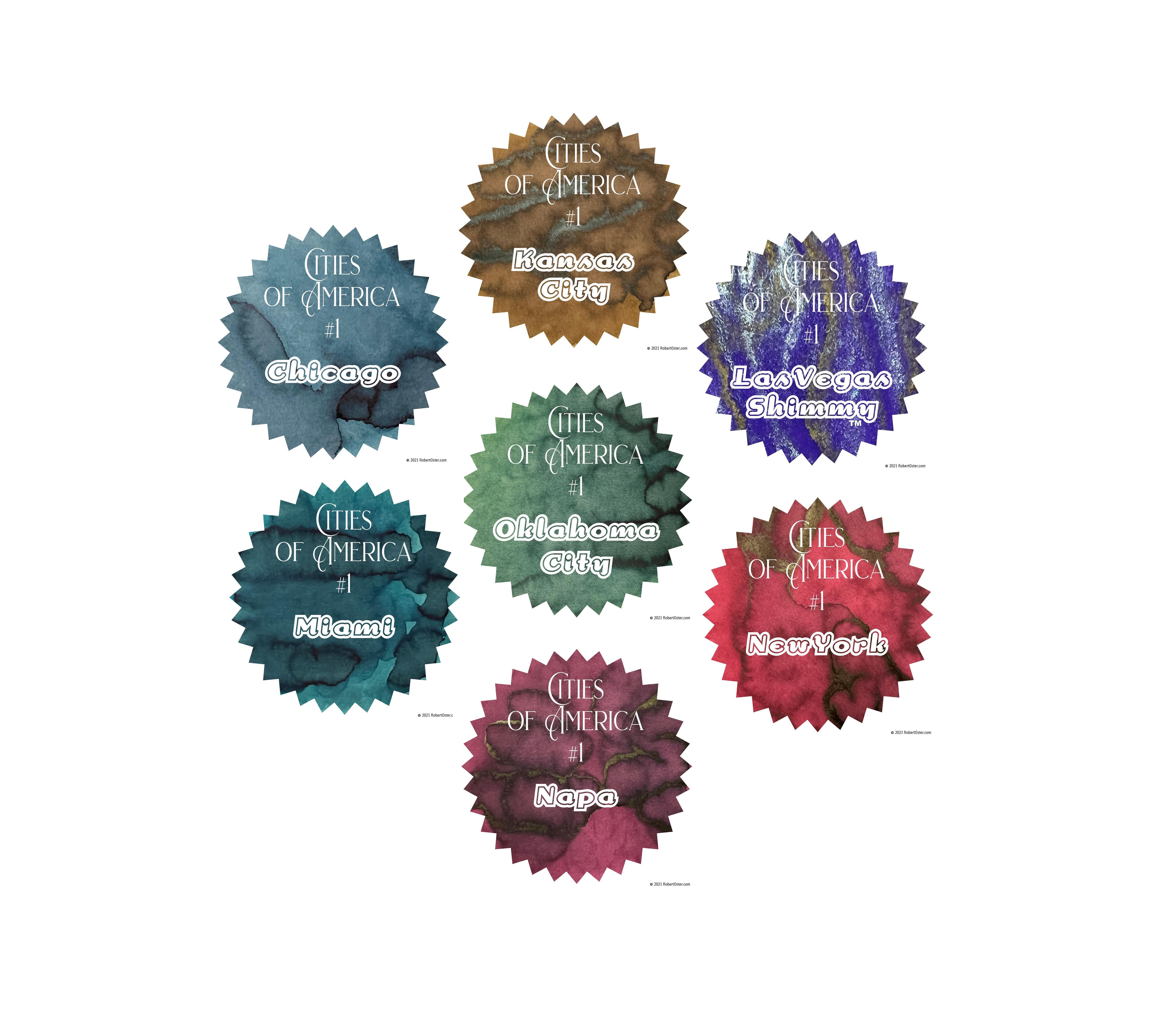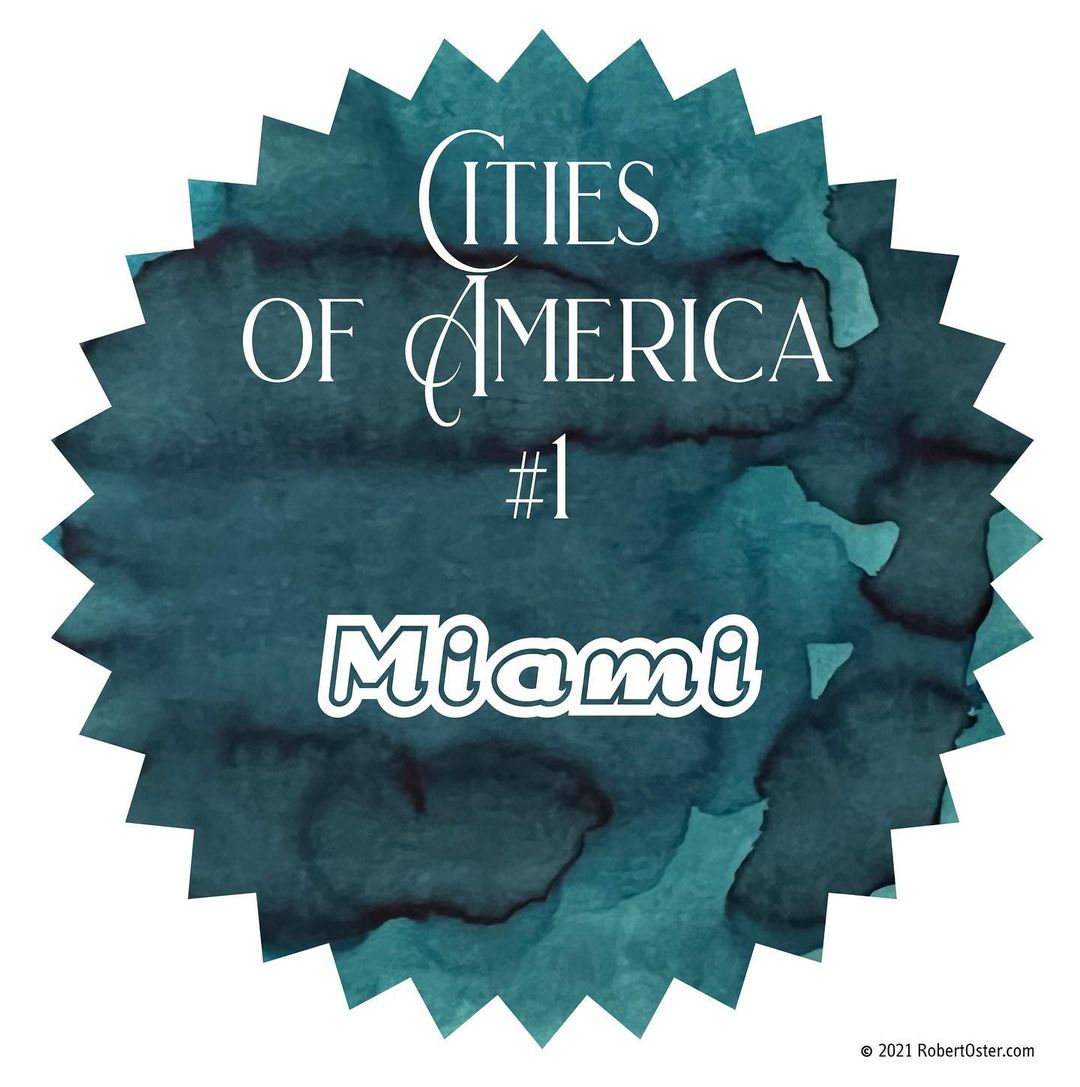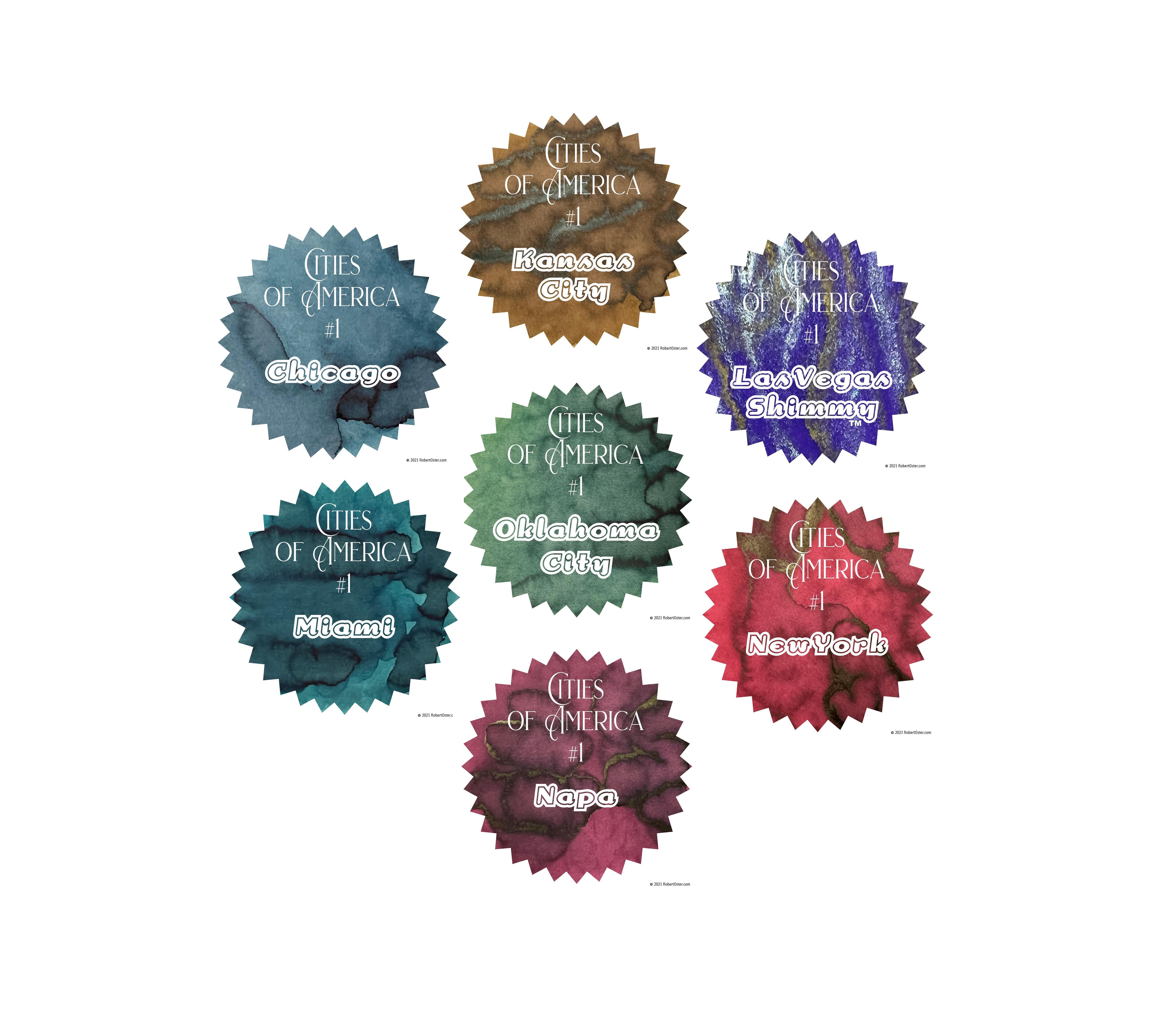 16,50 €*
Inhalt:
50 Milliliter
(33,00 €* / 100 Milliliter)
Produktinformationen "Robert Oster Cities of America -Miami 50ml "
The Series "Cities of America" consists of:
Napa – world famous for its llovely wines!
Chicago – Lake Michigan and snow inspired this colour
Oaklahoma City – The grass seems always greener!
Kansas City – Inspired by the immense american wheat belt

Miami – Those inviting crystal waters, naturally!

New York – The Big Apple, of course, America's gateway!

Las Vegas – And how could we forget the Shimmying colours of this entertainemt gem
As bottles go, this is an inoffensive, fairly ordinary shape. The mouth is wide enough for the widest of fountain pens. The cap is travel-proof and easy to use.
Robert's reasoning behind the ink bottle he's now famous for: "I chose PET because it is made from recycled chemical waste which would otherwise remain a danger (or at best have a less friendly second life than a clean, recyclable PET bottle). PET is the world's most recycled plastic and much more often recycled than glass bottles."