Kaweco is manufacturing fountain pens since 1883 and well known for their "made in Germany" products. They are best known for their pocket pens and metal versions of them. Classic design with german Handwerkskunst.
Kaweco currently offers fountain pens in 16 different pen categories.
The main categories are:
Sport
Student
Lilliput
Perkeo
Elegance
Dia2
Supra
The detailed list will grow, as we start carrying more and more of the Kaweco Pens.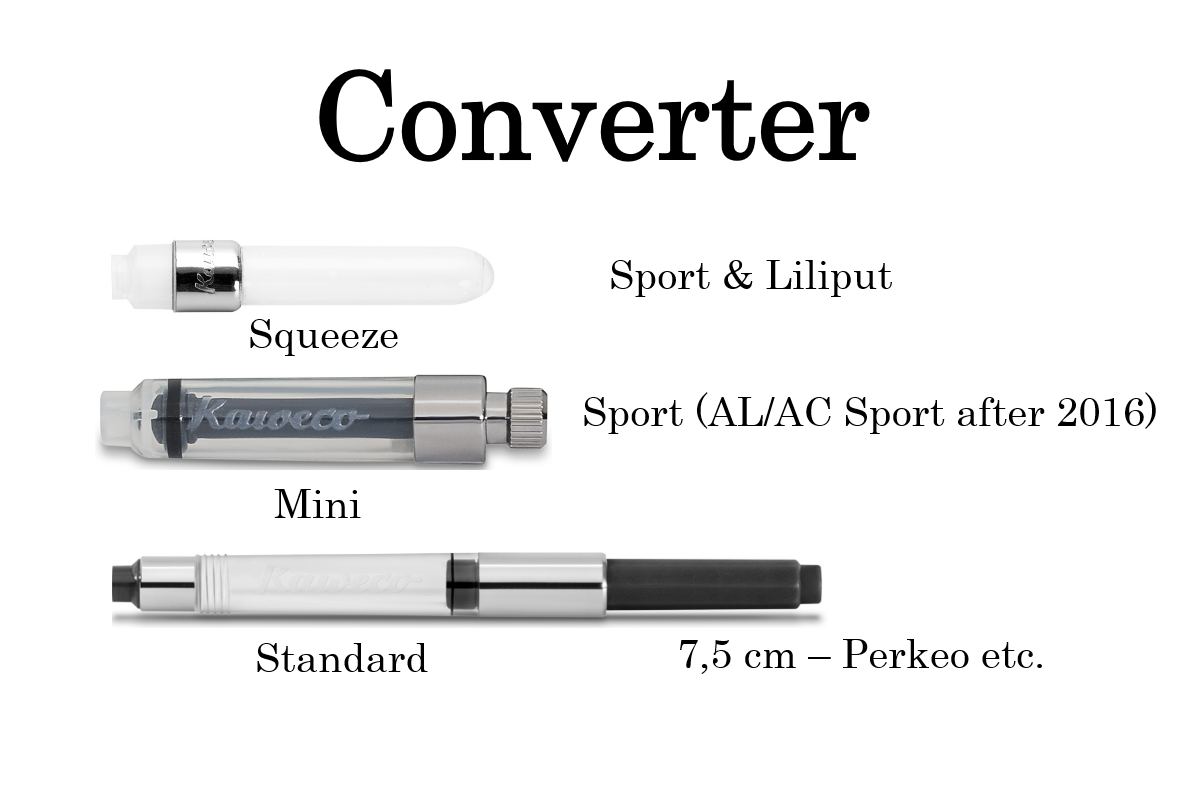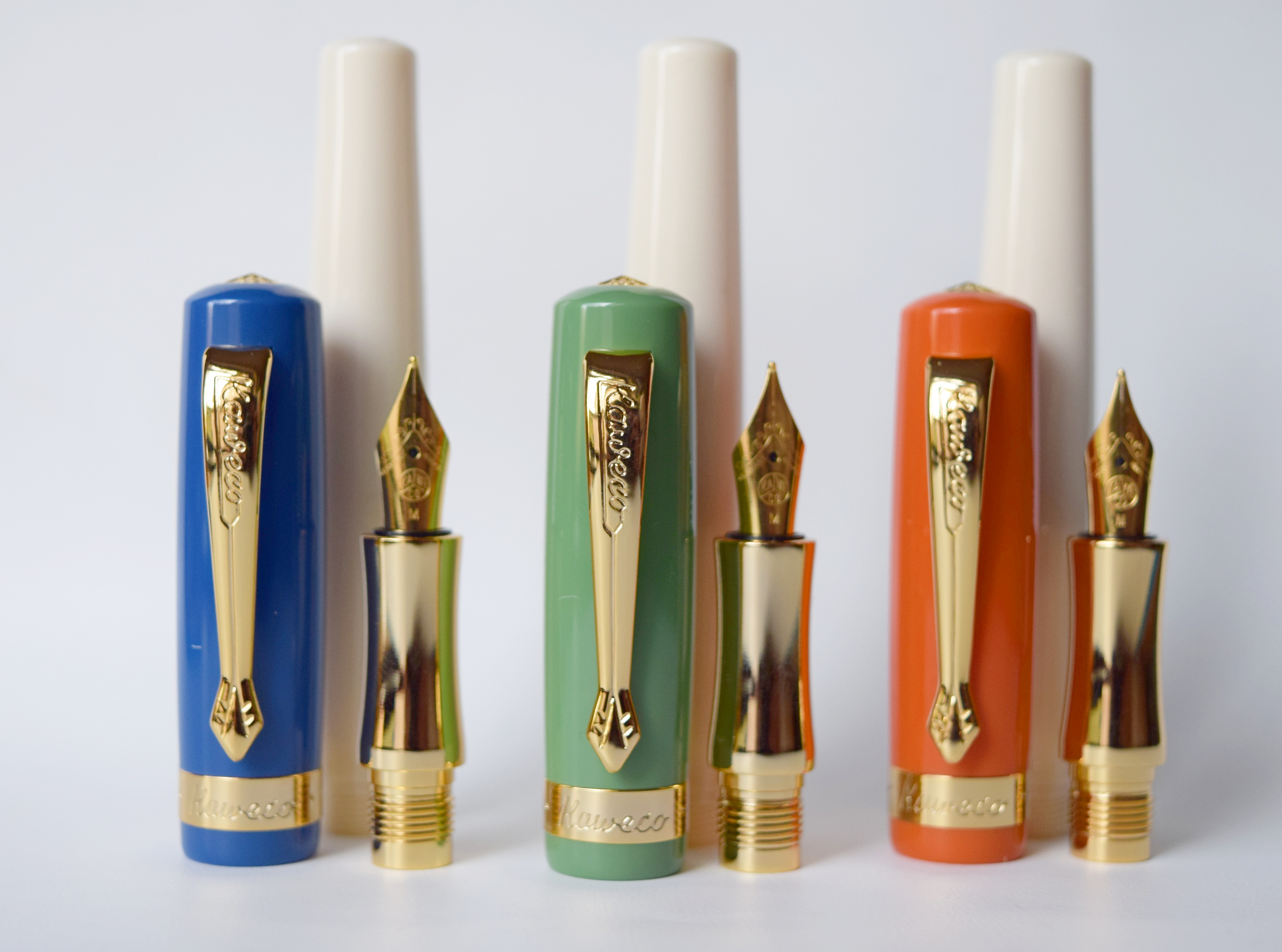 The Kaweco Sport line consists of:
Classic Sport
Skyline Sport
Frosted Sport
AL Sport
Brass Sport
Steel Sport
AC Sport
The whole Sport line shares their size. The Kaweco Sport line started out in 1911 with the idea of a pocket pen, that can be easily carried around, but would be usable as a regular fountain pen when opened. The closed pen is only 10,5cm long but extends to a regular 13cm sized pen after opening and posting the cap. The main difference between the sport lines is the finish and material.
The Classic Sport line has a gold finish, whereas the Skyline Sport pens have a silver finish. Both have a variation of solid colours in the line up. The Frosted Sport however has a transluctant body with a silver finish.
Dimension:
Length closed: 10,5cm
Length posted: 13cm
Pen only: 10cm
Cap only: 7cm
Weight Skyline, Classic: 12 gramm
Weight Frosted: 11 gramm
Weight AL: 21 gramm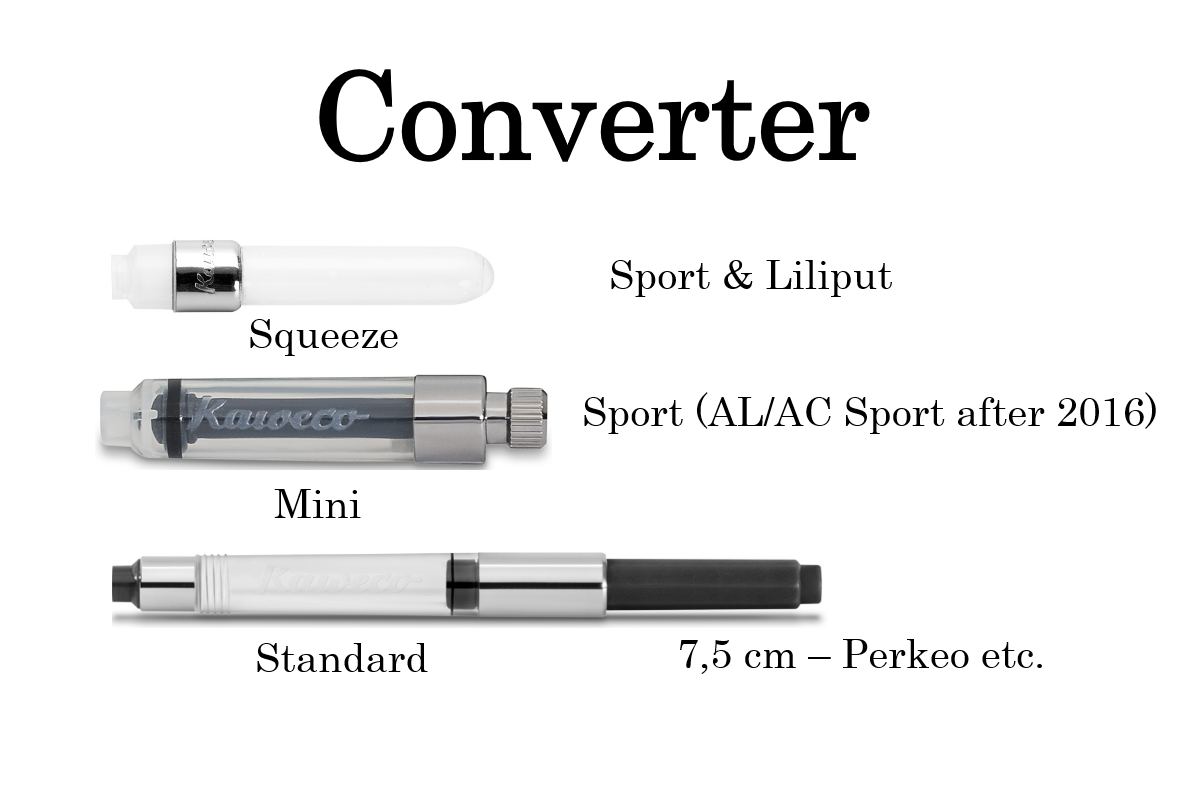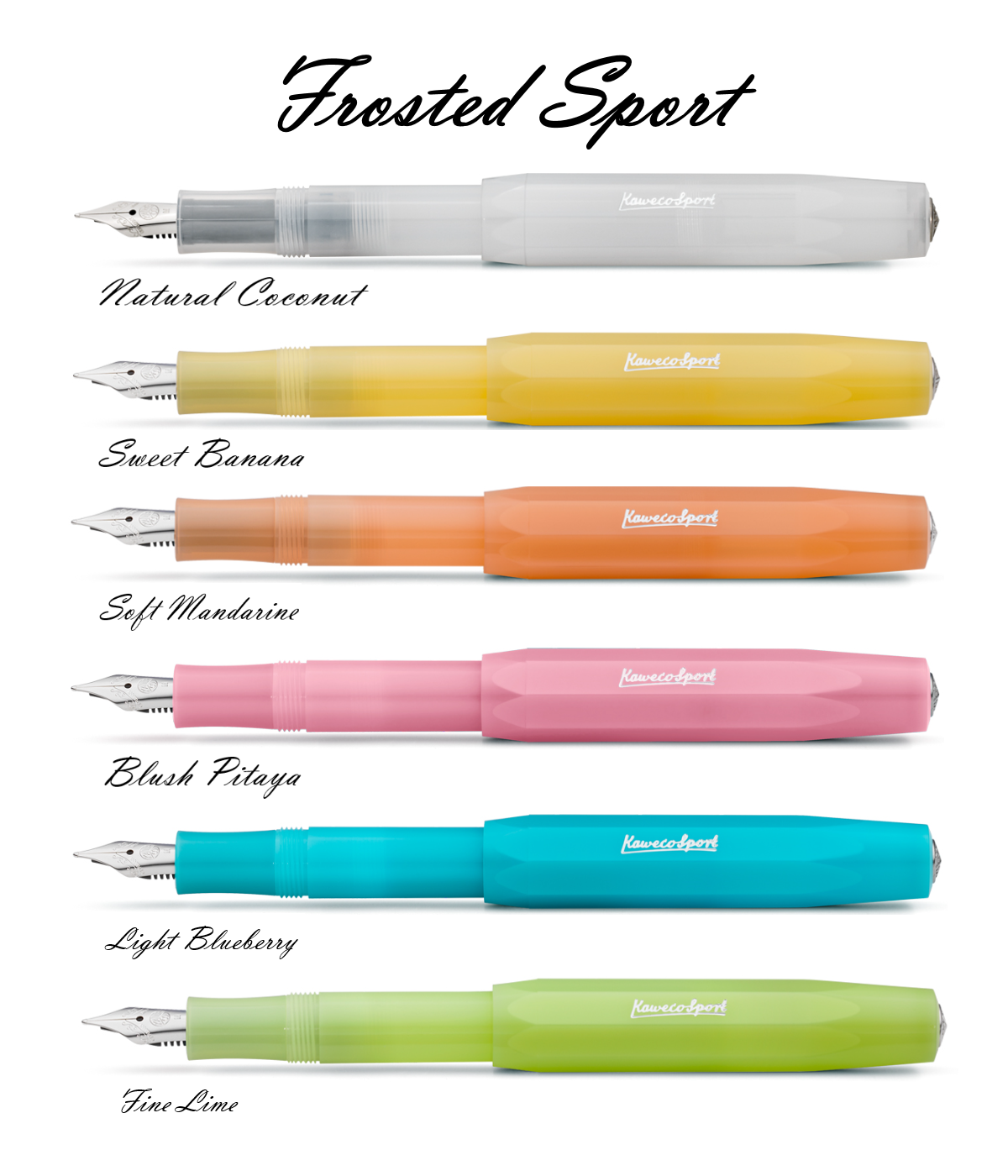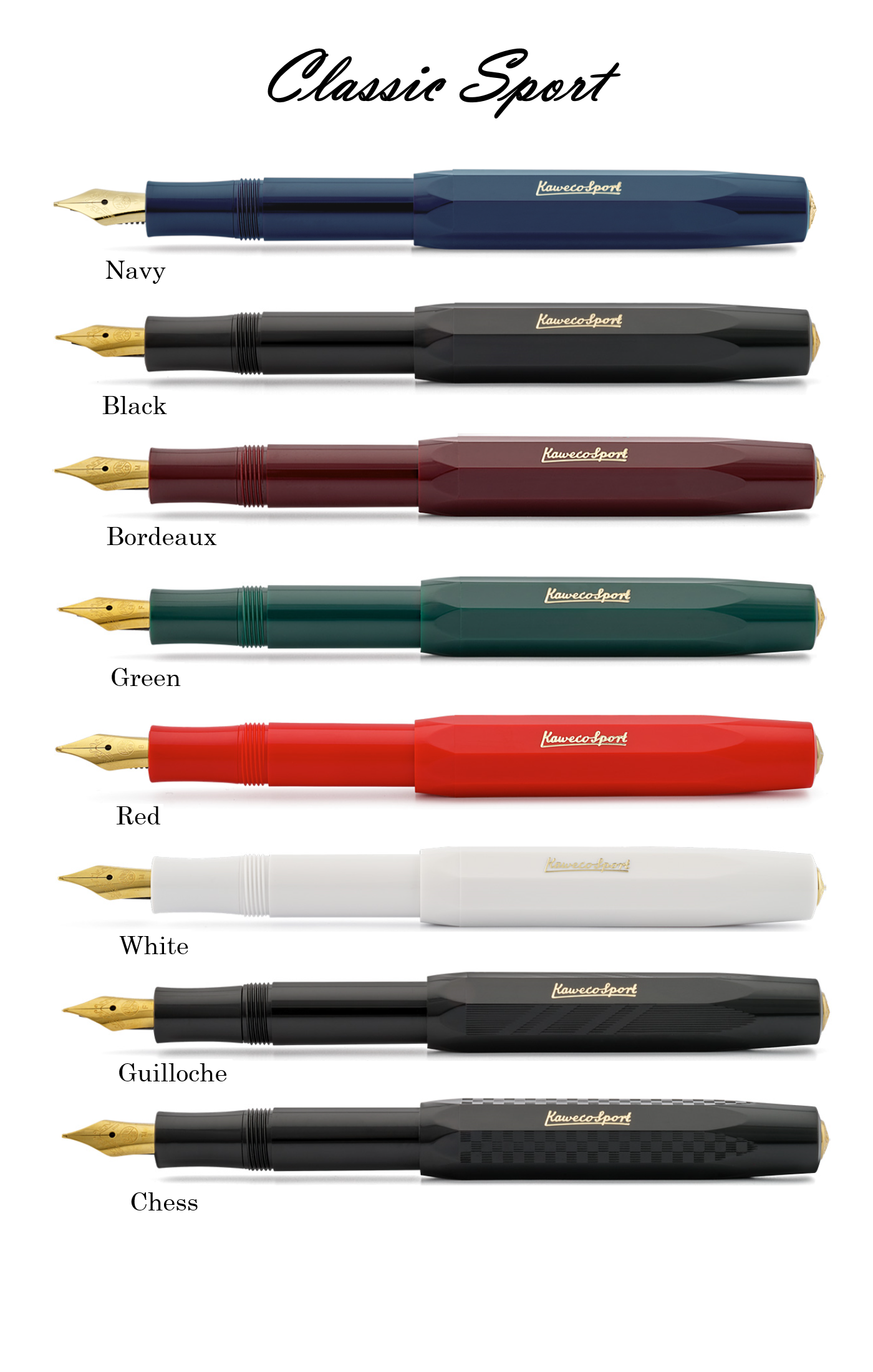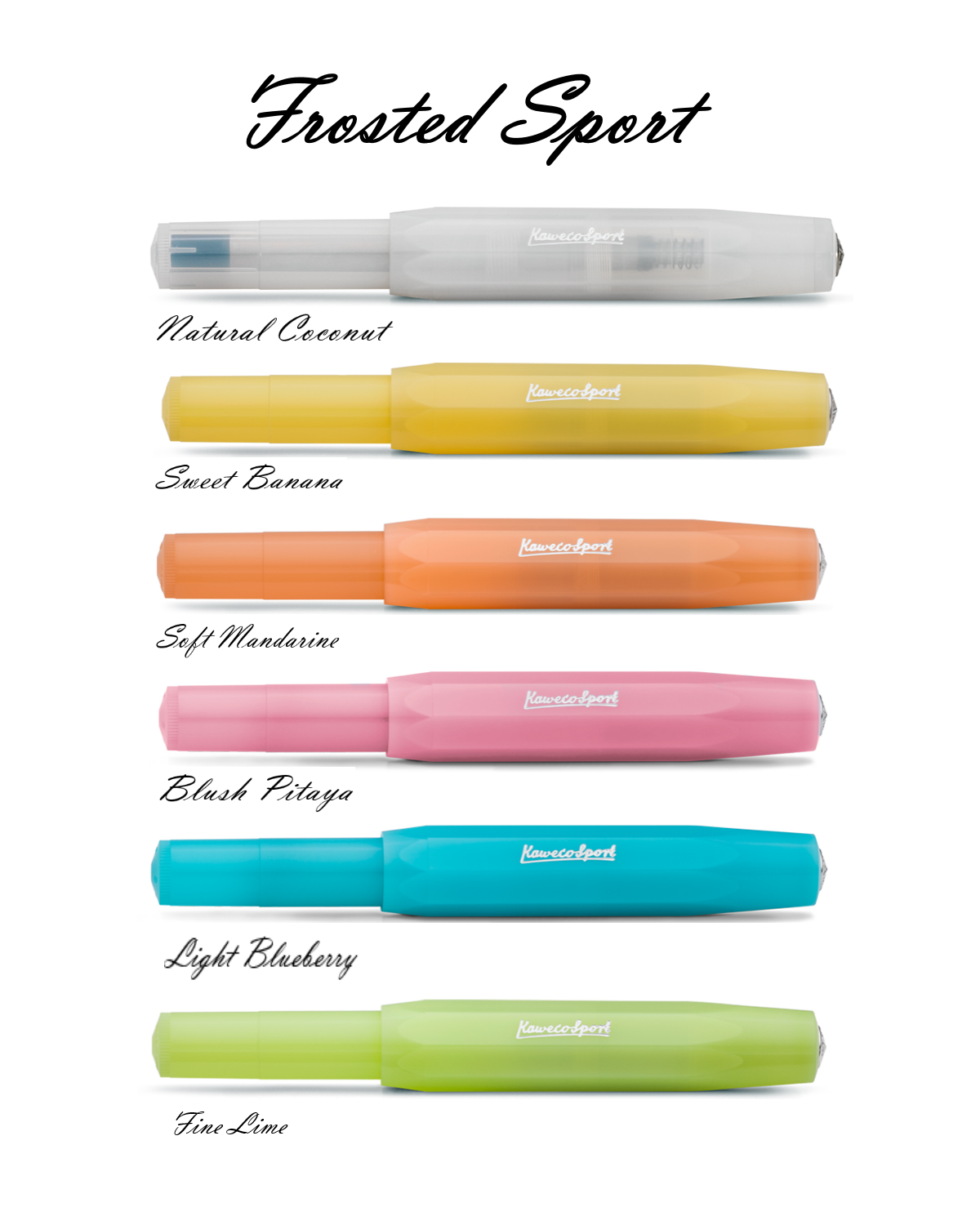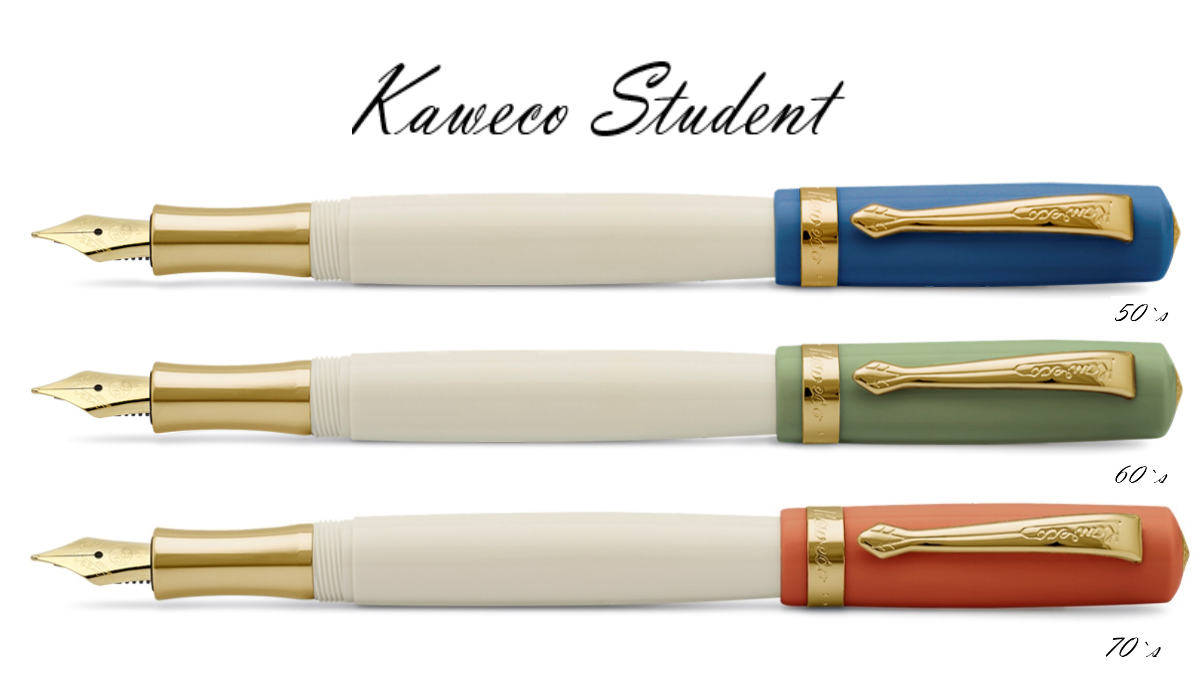 Kaweco Student:
Dimension Student:
Length closed: 13cm
Length posted: 16cm
Pen only: 12cm
Cap only: 5,7cm
Weight: 25,3 gramm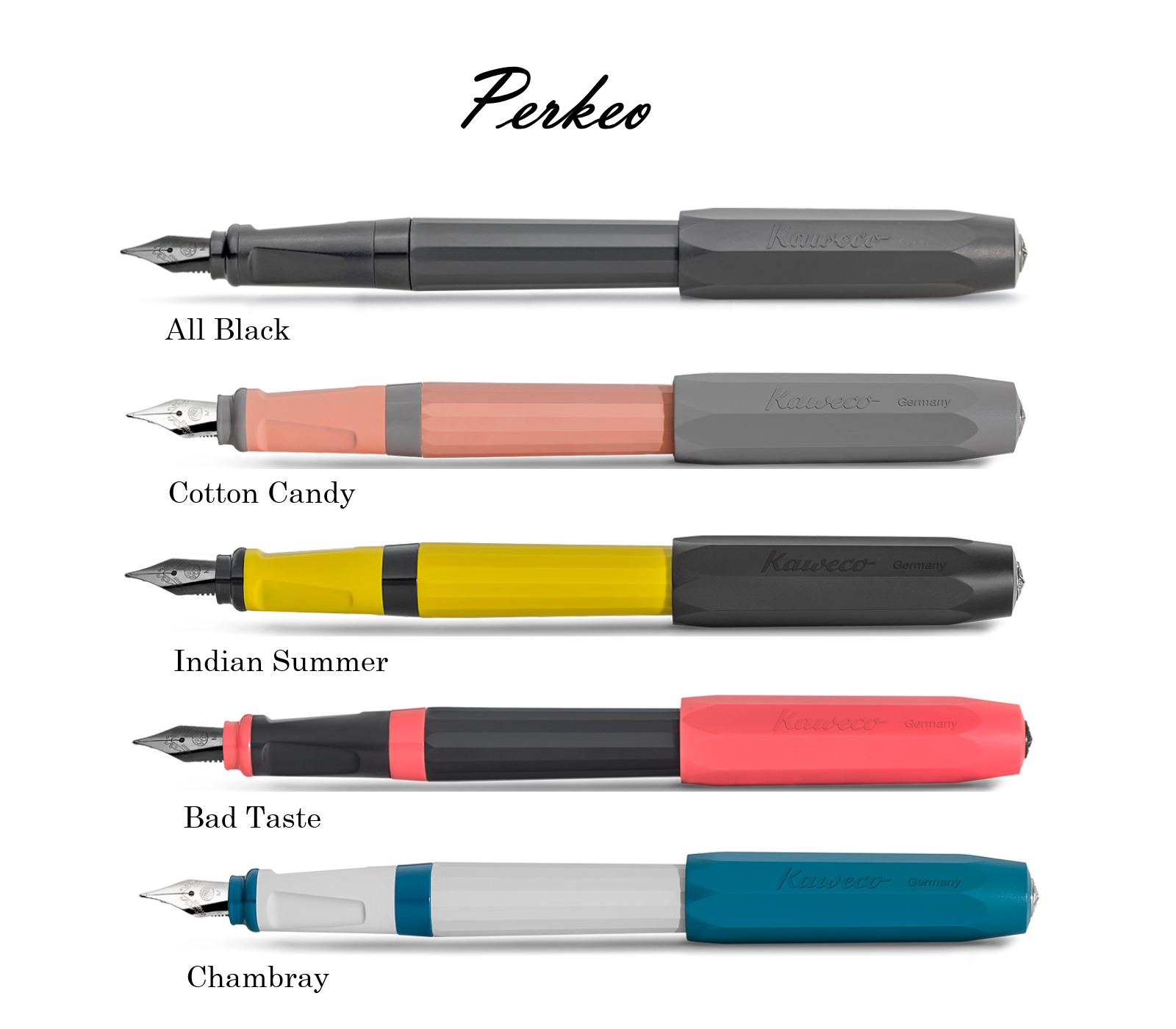 Kaweco Perkeo:
Dimension Perkeo:
Length closed: 14 cm
Length posted: 15,5 cm
Pen only: 13cm
Cap only: 6 cm
Weight: 14 gramm